Our formulative philosophy
Davines was born as a research and development laboratory, always following a  formulation philosophy inspired by innovation criteria, aimed at ensuring the maximum of both sustainability and performance.
For this reason we prefer ingredients obtained from renewable and eco-sustainable sources, whose origins are traceable; of natural origin, biological or eco-certified, biodegradable and those that allow us to respect and encourage biodiversity.

 
We pay the utmost attention to the origin of the ingredients, to their quality and purity. Rigorous tests, both internal and independent, conducted in collaboration with international Universities and research centers, guarantee their effectiveness.
RESPECTFUL OF THE BIODIVERSITY OF OUR PLANET
MANUFACTURED IN COMPLIANCE WITH ECO-ETHICAL STANDARDS
OF TRACEABLE ORIGIN
AS MUCH AS POSSIBLE BIODEGRADABLE
AS MUCH AS POSSIBLE OF NATURAL, ORGANIC OR ECO-CERTIFIED ORIGIN
INNOVATIVE, HIGH QUALITY, PURE, TESTED WITH UNIVERSITIES AND RESEARCH CENTERS
1. The packaging is designed considering the goal to abandon the use of virgin materials coming from fossil fuel, and to ensure their recycling at the end of life.
2. While it's necessary to contain, preserve and protect the product, it must also have a minimal impact on the environment.
3. At Davines we aim to use the bare minimum quantity of material necessary to maintain the correct functionality of the packaging.
4. We prioritize the use of only primary packaging to avoid further external packaging, but if necessary, we choose either recycled and recyclable or compostable options.
5. We try to choose mono-material packaging that is easily separable for collection and recycling. 
6. Working with our packaging suppliers we require only high quality solutions to reduce waste
Packaging Research and Development Strategy
RECYCLE
Facilitate recycling by following the principles of circular economy and the correct choice of a monomaterial packaging
REUSE
Design considering the reuse of packaging.
LOGISTICS
Optimization of logistics and transportation.
REDUCE THE WEIGHT
Reduce the weight of packaging while maintaining the correct functionality of use
SIMPLIFY
Simplify the packaging system by eliminating unnecessary items.
SUPPLY CHAIN
Use of recycled materials from renewable resources and from only certified supply chains
2018 
 Conai Competition Special Prize for reduction of the tertiary packaging of the OI line.
2018 
 Conai Competition Prize for bottle in 100% R-PET of the Alchemic line and reduction of tertiary packaging
2017 
 Conai Competition Prize for 100% R-PET of Naturaltech line
2016
Introduction of Green PE in the Essential and More Inside lines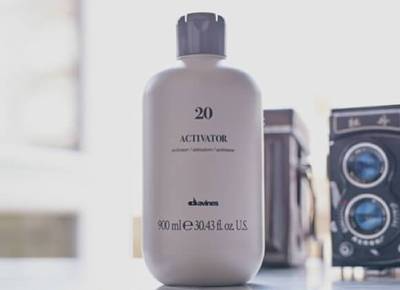 2016
Oscar of Packaging Prize for 1 liter bottle of the Activator line
2015
Conai Competition Prize for 5 liter bottles of the Essential Haircare line
2009
The First prize of the Oscar of Packaging for the Eco-Mille bottle
2008
Publication of the Packaging Research Paper.
2007
Packaging Research and Development Department was founded.
Plastic packaging
The polymers we use have different characteristics. It is necessary to satisfy the most complex requirements of products contained and the designer's idea. They all have the advantage of being recyclable.
Packaging Awards for Environmental Sustainability
Our commitment to designing packaging according to the Circular Economy principles has been promoted thanks to CONAI and Oscar dell'Imballaggio awards.